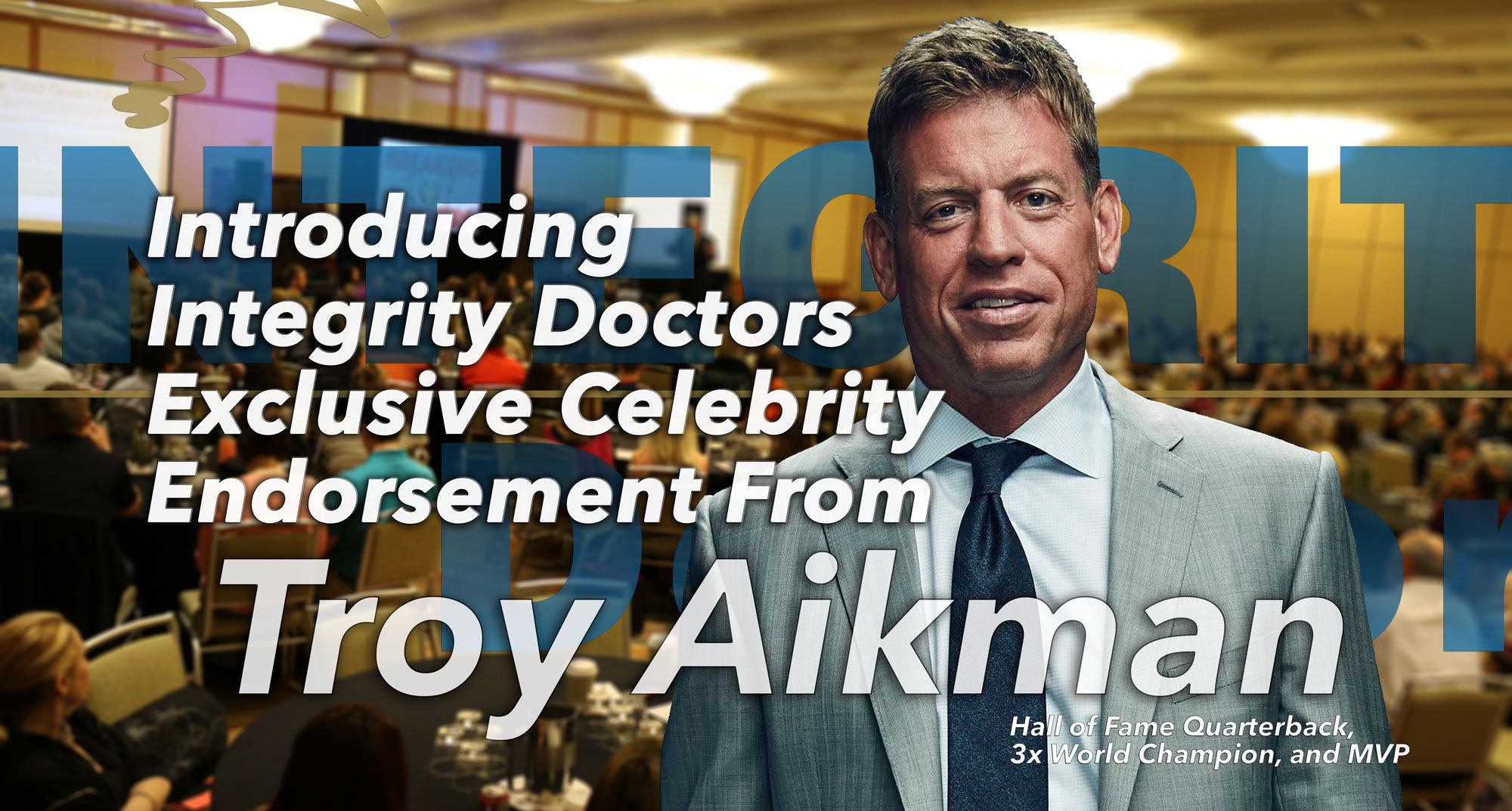 Learn How You Can Take Advantage Of This Endorsement!
We were thrilled to celebrate more than 30 years of chiropractic awesomeness in 2016 with the biggest news ever! As an Integrity Doctor you can be endorsed by one of the greatest quarterbacks and sports broadcasters of all time!
We are providing our doctors with exclusive materials you can't get anywhere else that allow you to show off Troy at your office, at an event, or on your Integrity Doctors website! Scroll down to see how to take advantage of this incredible opportunity and watch the video to learn more!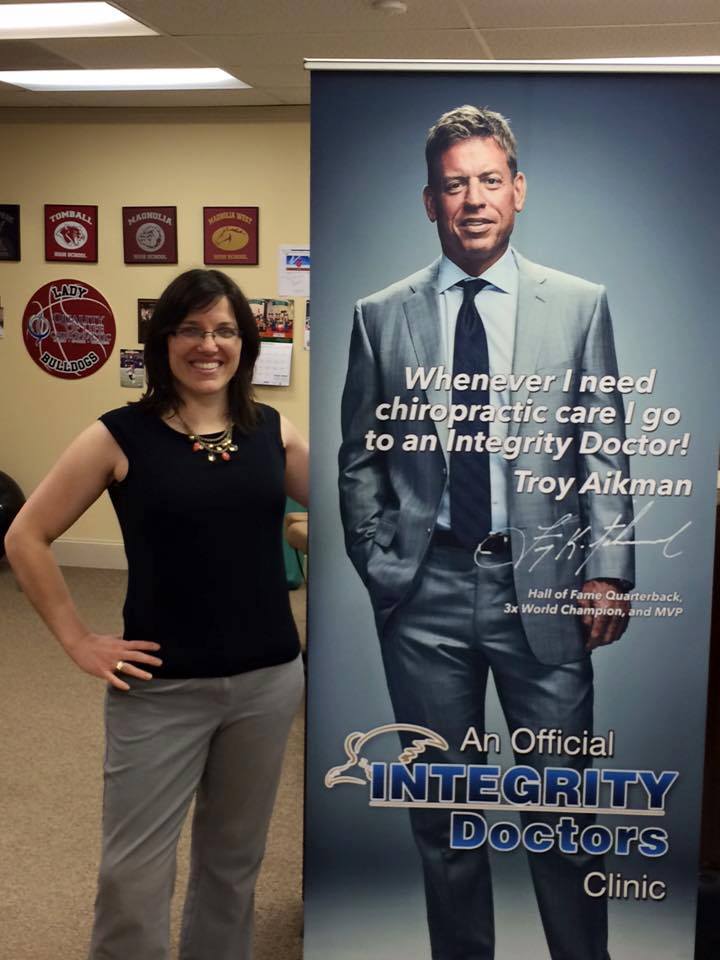 just posted my picture with Troy Aikman on Facebook. A new patient walked in to schedule and said "I saw you had Troy here, I am ready to schedule!" Wow! It works! Thanks Integrity for such a great opportunity!
Jamie M.
Just got my Troy Aikman banner and can't believe how good this thing looks and the quality is amazing! This is my $100,000 banner! It will generate at least 100 more new patients this year!
Ben S.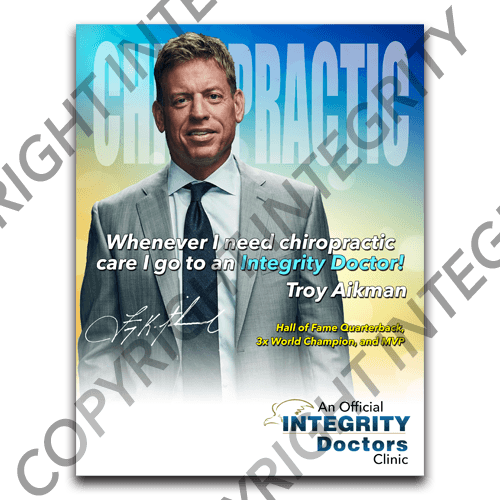 Office Flyers
Customize the bottom of these amazing flyers with your office contact information and a special offer!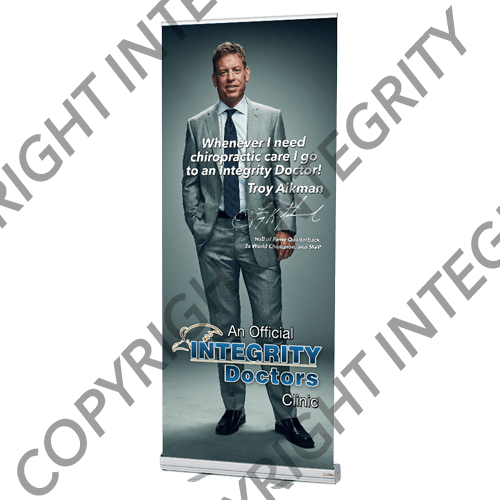 Retractable Banner
Enhance the look of your reception area and impress potential new patients at events and screenings!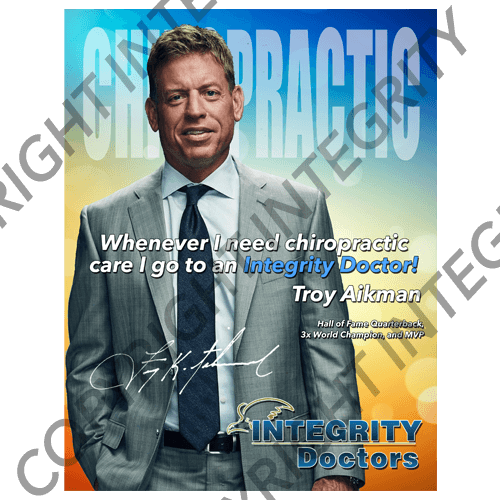 Photo Print Posters
Show off your endorsement throughout your office with premium quality posters that are sure to grab your patients attention!
Get Your Endorsement Now!
*some rules and exceptions apply.
Integrity Doctor Spotlight:
Listen to how fun the Integrity program is to get started!
Integrity keeps me motivated. They have pushed me far beyond what I would have done on my own. And we have a lot of beautiful growth to come! I love being a part of an organization who's goal is to get 80% of the population under chiropractic care!
Gillian G.