More Compliments From Doctors Just Like You!
Integrity has been with me every step of the way. I can't imagine NOT having their system and coaching! My coach, Pam, has kept me focused on my practice dreams as I started my practice from the ground up. On the days where I'm having a tough time, I have a support system. This past week I've been feeling the love from other Elite female Integrity DC's who have been in my shoes – trying and struggling to find a balance point between having a young family, marriage, time for myself and then practice life. Just the fact that 3 other Elite Boss-moms have taken the time to reach out and offer support and guidance has meant the world to me. This system works and Integrity is part of my family.
I absolutely love this group… they have changed my practice, brought my fire back and changed the lives of my staff and community!!! Wouldn't be in practice without their guidance… Thank you Integrity Doctors!
When I joined Integrity Doctors I was ready to quit. Practice wasn't fun, profitable, or what I had dreamed about for years! I have always struggled to keep a positive outlook even though I was good at being a chiropractor. With my INCREDIBLE coach and the help of Integrity Doctors my practice has grown over 300% since I joined 5 years ago, and I love to practice again. The best part is I can sleep at night knowing that I am growing and running a business the RIGHT way! Thanks, Integrity! Thanks, Coach!
It changed my life and my family's life. I'd make the decision to sign that five year contract 10 more times over!! Just attended first Elite Week and once again my financial life is changed forever with Integrity!
Excellent procedures and marketing systems! We got 30 new patients in 24 hours with one outside and 2 inside "How to Stay Young" talks. Thanks Integrity!!
Truly unbeatable team. They are the key to success in Chiropractic!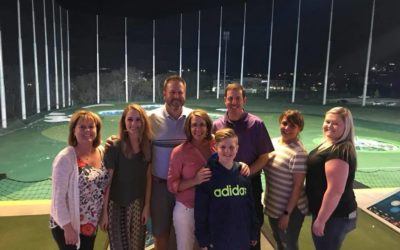 Integrity Doctors and their systems have directly impacted almost every aspect of patient care in our office. Having been in practice for almost 42 years, that's no small feat! Our clinic has been at the Integrity Elite level since it's...
read more
My spouse/practice partner and I are members of Integrity. In the two years before we joined, our practice graph looked like a drive across the desert. Within 6 months, our graph looked like a drive up the mountain! That was years ago. We have continued to grow and prosper and help THOUSANDS OF PATIENTS because of Integrity Doctors. Two Thumbs Up!
If it was not for Integrity Doctors I would not be in practice anymore, much less going to work every loving what I do! Best decision I have ever made!!
Finally, a solution to some of my problems. There is no shortage of things to do before I open.
I've been a member since 2006. Great organization lead by awesome CEO Keith Maule filled with amazing staff and coaches who will guide any chiropractor to their next level of success -just do it and join this amazing group of Integrity Doctors.
I was NEVER going to practice again. I was done with insurance and was never taught how to market. After two years in practice with Integrity Doctors, I was so busy I needed to hire an associate. After five years, I out grew my 1240 sq ft office and moved to a wonderful 3300 sq ft vision office. We are still growing and doing great! Integrity has been a huge blessing to both my business AND my home life. THANK YOU IM FOR ALL THAT YOU DO!!
Love it! Great coaching, great systems, great procedures and awesome results!
I wouldn't want to be in practice without Integrity Doctors!
Integrity Doctors has really helped me stay on task and reach heights of quality and quantity service that I've never come close to before. I had set numerical goals numerous times in the past, but never had the strategies to make them come about. But now it's all falling into place!
Ready to see how stress free your practice can be?
Hey Doc! Here's what I can promise when you simply book your first zoom coaching call below: No gimmicks, no pushy sales pitch, no money exchanged, just straight forward, honest, and purpose driven help. You ask the questions and I'll give you the answers. You have nothing to lose and everything to gain so book a call now!
- Ryan