Celebrating 30 Years of Chiropractic Awesomeness in 2015!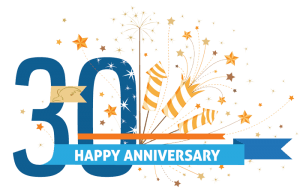 At Integrity Management, we are on a mission.  This mission is not only crucial to the future of the chiropractic profession, it is a foundation that is currently changing the impact the profession has on our entire world.  After more than 100 years, only 8 percent of the population gets regular chiropractic care. Why? Because chiropractors are not dedicated to growing chiropractic. Rather, chiropractors are more focused on making a living, paying student loans, and are mostly in it for themselves while rejecting the business aspect. Well, that's not us. We want to change the health of America! Change the health care costs of America! And do so naturally while also making history along the way! Relying only on referrals isn't going to grow chiropractic. Those with small dreams and small minds won't get it.
The Number One Enemy To The Growth Of Chiropractic is not MDs. It's Chiropractors!
We Must Promote Chiropractic Care!
Many chiropractors seeing 300 patient visits a month don't want other chiropractors seeing 3000 patient visits a month. Some doctors making $5,000 a month don't want other doctors making $50,000 a month. We need leaders in this profession and chiropractors to want all chiropractors to grow as a unified community.
We Must Promote Wellness Care!
At Integrity, wellness care means: Patients Before Pain! We can't get 80 percent of the country utilizing effective chiropractic care by only treating those in pain. Wellness is not a payment plan, cash up front, or a cash only practice. Wellness is preventing injury while improving and maintaining overall health! We must explain to the public why they need chiropractic care from the beginning for themselves and their whole family. America must trust our recommendations! A 5–year–old with no pain shouldn't get the exact same recommendation as a 95-year-old in pain. Unlimited visits? Unlimited drugs? Unlimited rehab? It isn't ethical. There is a reason you have been trained as a doctor and a reason for providing patients with thorough exams and x-rays to properly diagnose and effectively treat pain and health conditions.
Our standard is simple: Recommend not one visit more or one visit less.
Growing chiropractic also does not mean sacrificing quality care! There are some who strongly push "low overhead" as their main goal and purpose. Many of these types only have one treatment room for all, where they openly discuss their patients' conditions in front of everyone. They have standardized two-minute treatments for every patient to get them in-and-out as quickly as possible with no x-rays or personalized chiropractic treatments. They have a staff of one or two employees who must manage customer care, billing, reports, and everything in-between. This "cattle–herding" version of chiropractic is popular with other chiropractors but will never get the 80 percent of the American population involved in active chiropractic care. Learn To Only Care About What The Patient Thinks!
We Must Be Givers, Not Takers!
In the Integrity Community, we not only want to share chiropractic, but we also want to make a difference in your local community. The Integrity Philanthropic Marketing System allows you to give to causes like Alzheimer's, autism, cancer, Wish programs, and any causes that you have a passion for. That's why Integrity doctors must be givers — there is room for every DC to succeed!
We are passionate about our mission and our purpose and we invite you to try it out for yourself. Take the Pledge today!
Keith Maule
Integrity Management President and CEO
Keep Smiling With 30 Days For $30!
You can get full access to OUR ENTIRE SYSTEM and weekly one-on-one consulting calls with no contract to sign and absolutely no obligations! Plus, if you're not totally satisfied, we will refund the full payment of $30 to you! Call us now at 800.843.9162 ext 128 or click the Register Now button to signup now and get your smile back!