Choose Your Plan Below To Learn How We Can Help
The QuickStart Program
This one of a kind program was designed for doctors opening their first practice to ensure the success of the practice and help you achieve your dream! We have a 95% success rate, meaning 95% of doctors who open with our QuickStart program remain open more than 5 years later! Our team of Quickstart consultants specialize in starting new practices and work only with Integrity Doctors in the QuickStart program. The QuickStart program has been specifically designed to ensure the success of your new clinic and quickly build your practice to levels you never though possible! Here's a sample of some of the incredible help we provide:
Get Bank Approved
Thousands of QuickStart clients have opened with our exclusive business plan and banks all over the country have told us, it is one of the best business plans they have ever seen. Our plan averages six bank loan approvals PER WEEK!
Find Your Location
We have the most up-to-date tools to help you make the location decision. We will help you with full location and demographic analysis to make sure you get the best location possible. 
Choose Your Equipment
Chiropractic equipment is a big investment and you need to get the most bang for your buck. Whether you are purchasing new or used chiropractic equipment we have the connections to get you the best deal possible!
Quickly Turn A Profit
When you will start making money? How do you get on insurance plans? What plans should you be on? How do you get on Medicare and Medicaid? Should you be providers? Should you be cash only? We know the RIGHT answers so there is no need to worry about collection procedures, credentialling, and insurance coding.
Put Systems In Place
It doesn't do any good to get a lot of new patients if you don't keep them! Chiropractic College didn't prepare you to open a practice but Integrity Doctors can. We will teach you everything you need to know to have a successful practice and how to implement a patient centered first and second day visit that leads to successful treatment plans and wellness visits. Our business procedures are easy to follow and simple to implement into any type of chiropractic practice. We will provide you with all the tools you need and give you the business training you didn't get in school.
The Fresh Start Program
We are offering you a practice mulligan because sometimes everyone needs a do over. You can experience a fresh start in practice and achieve practice success the way you THOUGHT it was going to be! We have structured our Fresh Start program so you can get started with us at an extremely affordable price even in the tightest financial situation.  This is your chance to fix what has gotten out of control! Take it! The truth is, with a few corrections, practice will be a whole lot better and more fun! Your current practice can still be your dream practice with a little help from the Integrity System!  Here's a sample of some of the amazing help we provide:
New Patients Made Easy
Don't waste money on unnecessary marketing. We know the fastest and most efficient ways to fill your office with all the new patients you could ever want! From screenings to social media, we will give you the tools you need to market correctly in today's marketplace.
Find Your Perfect Team
Using the best hiring techniques, interviewing questions and protocol, we will help you to make the right choice for your new chiropractic practice. We will provide all the online team training that your new hires will need to successfully operate and function in your practice and we will work  to keep them motivated and on purpose.
Team Management Simplicity
Once you're collecting $20,000 a month or more, we help to take the issues of staff management off your plate.  At this level, you will get a Team Manager who will meet with your team, run staff meetings, help with new employee training, goal acoutability, and office efficiency.  Keeping your staff up to date has never been easier!
Automated Business System
Getting new patients is key to success, but keeping them is even more important.  We have created an exclusive program called "Destination Wellness" that is totally branded to make you look successful and help you get more patients to wellness care.  Gone are the days where you spend hours learning scripts.  We provide you with video streamed patient education and in office tools that keep your patients on track to reaching their destination!  
Independent Contractors & Shared Space Doctors
Whether you are renting a room, a part of a shared space office, or are simply in a temporary solution before opening an actual clinic, we realize that Independent Contractors need specific and focused tools to make things work when you are a one person show.  This program is built for the short term and allows you to make the most of your time, money, and investment in your current situation.  Here's a sample of some of the amazing help we can provide: 
Practice Flexibility
When it's just you, there's no reason you should be coached like every other office.  You need procedures and instruction that easily both easy and effective.  We have created a curated set of training materials that will help you stay focused on right things so you can continue to enjoy the freedom you crave!
Impressive Patient Education
Running a simple setup shouldn't mean having to buy a bunch of patient education materials that can be difficult to implement.  Our system comes with all the video education your patients need and all are videos come with unlimited streaming on any device  you already have!
Focus On Profit
Limited space and time doesn't have to mean limited profit.  We know the secrets to get the most bang for your buck out of your independent space and we will help you to make sure that your overhead stays low and your profits keep climbing!  It's time to earn the reward for all your hard work!
Support For Now and Beyond
Our Independent Contractor program is built to make your IC experience as successful as possible, but sometimes doctors begin to outgrow their space and NEED to open up an actual clinic.  Whether this was the original plan or just a new necessity, we have everything you need to thrive now and when this time comes!  We will make transitioning to your own full clinic a breeze!
Finish Strong Program
First off, we want to say thanks! Thank you for your dedication to serving your community through chiropractic and for healing so many people along the way! We understand that some doctors aren't looking to change things up and are more interested in figuring out a short term exit strategy.  That's why we created our Finish Strong program to help all retiring doctors to ride off into the sunset on THEIR terms and not ours.  Here's how we make retirement planning easier:
Finish Strong Passive Income
There are multiple choices when pondering retirement and the most common is to turn your practice into a passive income powerhouse.  This method focuses on transitioning you out of the practice and moving an associate in who can run the practice while you take home all the remaining profit.  This option is easier and less work than you might think and we can help you set in into motion!
Finish Strong Sell Strong
Selling your practice can be difficult.  Especially in the current market.  We have both doctors and associates who are actively looking for new locations to purchase and we can help get the introductions started.  Buyers right now have specific needs they are looking for and we will help you prepare your office for the right buyer and help you maintain or grow your office in the mean time!
Finish Strong Team Takeover
Some doctors love the patient care but tire of the team management.  If you're looking to keep focusing on what your best at and want someone to take over the team building, we can do that.  We can take over your staff meetings and provide team support, training, and goal monitoring all so you can focus on what you love until you decide to call it a career!
Finish Strong New Opportunities
Sometimes retirement means different things to different people.  If you are doctor who would like to continue to stay in the game without all the stress and responsibilities, then closing your practice and associating in another office can be a great option for you!  We have hundreds of associate opportunities available and you can choose the right one that fits both your comfort level and focus.
Integrity Elite – Offices Collecting $40,000+ per month
The Integrity Elite is reserved for the best of the best. The best in thinking. The best in productivity. The best in the profession. This exclusive club of offices collecting more than $40,000 per month is now made up of 78% of our membership. You are not going to find another group out there with this many successful doctors all in one place.  You can join knowing you're not our biggest client and you can mix and mingle with doctors even bigger than you!
Elite Level Advice
We know when you're at this level it can be hard to find coaches that are above your current level of success.  That's why we provide some of the most successful coaches in the country, many of which collecting six figures per month so you can feel assured that you're never taking advice from someone who is less successful than you!
Exclusive Elite Access
Elite members get exclusive access to recordings, videos, and more that our regular members can't touch!  We even give you personal access to both Keith and Ryan Maule through Elite only zoom events that happen every 2 months! Want more? Our app allows you to contact any member of our company and chat privately and build relationships with  other Elite members nationwide!
We Make Multiple Clinics EAsy
Integrity Doctors currently has the largest collection of doctors with multiple clinics and growing without the limitations and constraints of a franchise.  Our program will show you how to easily and effectively open multiple clinics  that are profitable and you can be proud of.  These aren't the "satelite" clinics from the past.  Our growth formula and system has taken nearly 100 doctors to a minimum of 3 locations each.  Are you ready to expand?
Unforgettable Elite Events
While we provide regional live events and multiple virtual stream events, we know that it can get lonely at the top.  This is why we provide three exclusive destination Elite events each year that are solely for owning doctors and their spouse.  We average more than 300 attendees at these events, so you will have the opportunity to mix and mingle with successful doctors all over the country and learn from each other.  Plus, all events are at luxurious destinations near beaches and other fun spots!
Integrity Student Club – FREE
Whether you are renting a room, a part of a shared space office, or are simply in a temporary solution before opening an actual clinic, we realize that Independent Contractors need specific and focused tools to make things work when you are a one person show.  This program is built for the short term and allows you to make the most of your time, money, and investment in your current situation.  Here's a sample of some of the amazing help we can provide: 
Amazing Student Opportunities Available For FREE.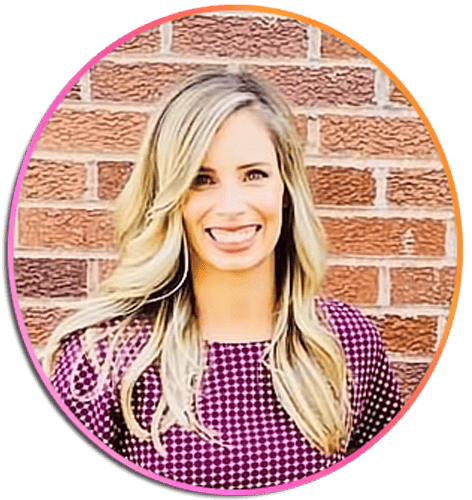 Hi! I'm Jackie Akerson and I'm the Director of Student Relations for Integrity Doctors. After working for a chiropractic college the first 13 years of my career, I have spent the last 5+ years working with chiropractic students or new DC's helping to connect them with successful chiropractors and/or find associate positions. And for those who decide to start their own practice, I can help with that path as well.
My husband is a chiropractor so I got to see his experience first hand as a student, an associate doctor, and now as a business owner. I like to think that this helps me relate to students/new docs no matter where they are in the process.
I work FOR THE STUDENTS and nothing makes me happier than helping to find that perfect fit!
Please feel free to reach out via email. jackiea@integritydoctors.com
I look forward to connecting!
Join Our Student Facebook Group
Email Me For New Opportunities
Ready to see how stress free your practice can be?
Hey Doc! Here's what I can promise when you simply book your first zoom coaching call below: No gimmicks, no pushy sales pitch, no money exchanged, just straight forward, honest, and purpose driven help. You ask the questions and I'll give you the answers. You have nothing to lose and everything to gain so book a call now!
- Ryan