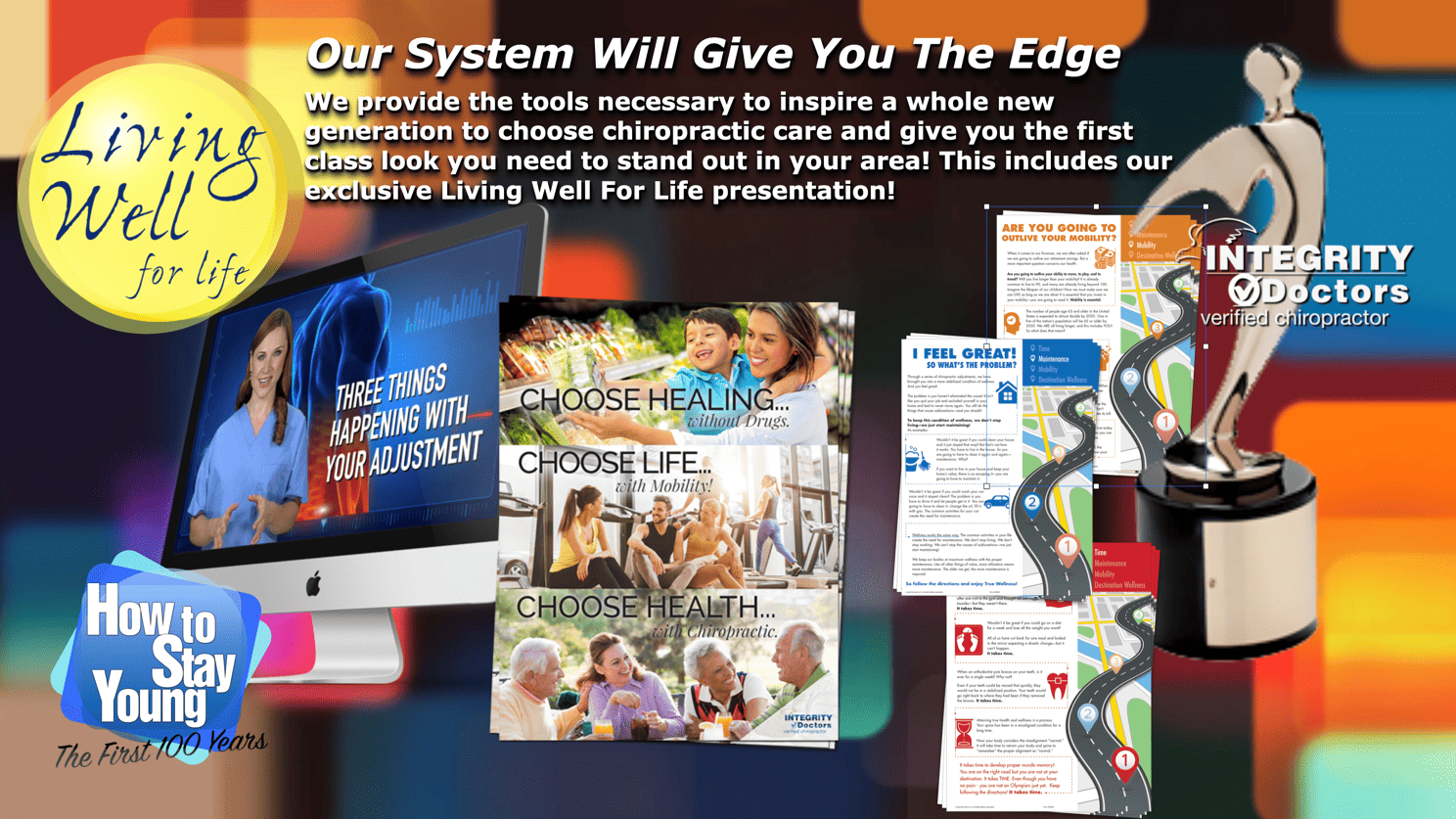 Everything You Need To Make Practicing Easier.
As an Integrity Doctor you will get full access to our members only Integrity Doctors Connect app. This app contains hundreds of exclusive chiropractic business content including our exclusive Living Well For Life presentation that is unrivaled and unmatched anywhere else.
No other company or group even comes close to providing your office with the amount of high quality materials that our app contains. We have thought of everything and you will be blown away at the amount of resources and tools that we are going to give you full access to. Here's just a sample of what you will find: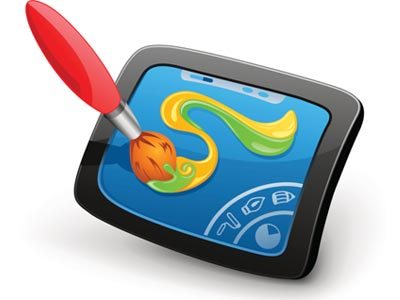 Marketing Materials
With tons of custom designed flyers, postcards, postcards, and more, we have everything you need to successfully market your clinic. Gone are the days of creating ideas from scratch, we give you fully designed materials that you can personalize to create the perfect marketing campaign for your office!
We've even provided different file types including Microsoft Word documents and professional Adobe Photoshop files so that you can take full advantage of our professionally designed downloads.
Office Forms
No matter what form you are looking for, we have it. With hundreds of forms to choose from, covering everything from First Day, Second Day, and Business forms, you will love the amount of information available. All forms are available free to our members and more are being added all the time!
Download them, personalize them, use them in your office, or place them on your website. These forms will give you the professional appearance you've been wanting and make your patients feel more comfortable. It doesn't get any easier than this.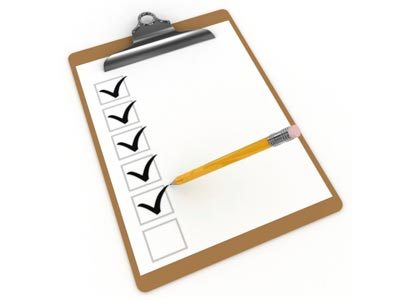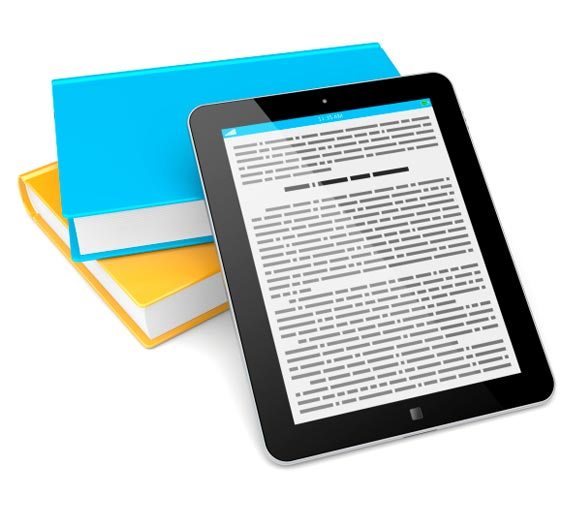 Staff Training and Certification
Most groups offer a separate program that costs extra. Not us. Our Staff Training and CA Certification is just another incredible part of our program. Gone are the days of the doctor doing all the training, as we will take care of it for you.
Our online training program will give them everything they need to know for each position in the office and will give them the guidance they need to get the job done. With both audio and video training included, your staff will be able to easily implement the full Integrity System.
Insurance and Collections
We manage all types of practices from PI, to cash, to insurance based. No matter what type of collections you do or are interested in, we will provide you the necessary information to get the most successful results for your practice. And with full staff training on this topic, your collection percentage is sure to go higher and higher!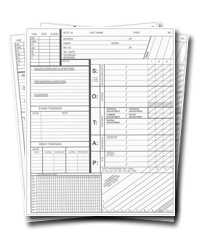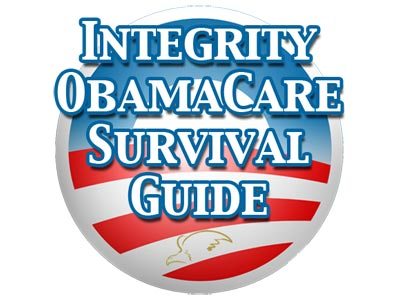 Obamacare, HIPAA, ICD-10, and EHR Support
In short, we cover every aspect of practice and make sure you are fully prepared for any changes or new requirements that occur. Our experts will not only keep you updated, but we will provide you with all the necessary changes and documents required to be compliant. We cover all fifty states and our legal team will keep your practice up-to-date.
We invite you to start by using our exclusive one hour ICD-10 training. Our experts have taken everything you need to know and stripped it down into four 20 minute webinars. You don't need eight hour conferences. Get everything you need, right from your computer or mobile device!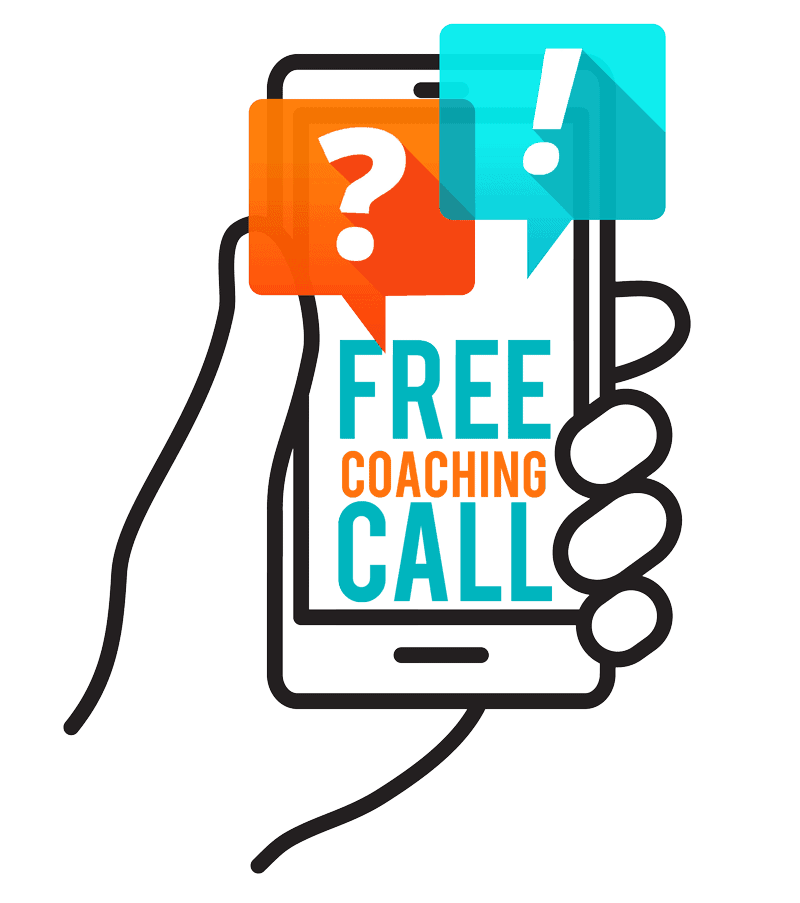 What's Your Question?
Do you need some help with the business side of practice? Looking for a job or for someone to buy your clinic? Do you need more new patients or struggle with finances and staying up to date with all the latest legal changes?
No matter what question you have, we have an answer! Now you can get a FREE COACHING CALL by simply calling Shelley at 800-843-9162 ext 8001 or click below to contact us now! You can receive a call from one of our expert coaches with no contract to sign, no credit card needed, and absolutely no obligations! Act now and you can even get a free invite for you and your staff to one of our one day regional conferences! What are you waiting for? We're excited to answer your questions!