Ready to see how stress free your practice can be?
Hey Doc! Here's what I can promise when you simply book your first zoom coaching call below: No gimmicks, no pushy sales pitch, no money exchanged, just straight forward, honest, and purpose driven help. You ask the questions and I'll give you the answers. You have nothing to lose and everything to gain so book a call now!
- Ryan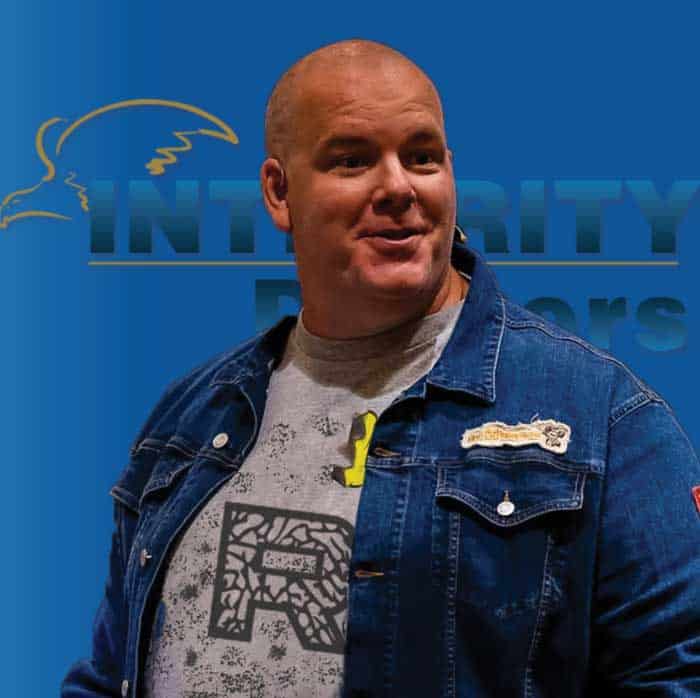 Consultant Bio:
Ryan K. Maule, President Integrity Doctors
For nearly 20 years, Ryan has been consulting in the chiropractic industry helping doctors to build their practices based on a patient focused mindset using the same tricks and strategies he has created and mastered over the years.  These industry advances have helped thousands of offices explode with success. Ryan is also a nationally recognized and highly sought-after motivational speaker, host of the popular "Expect Awesome" Podcast, and adjunct professor. Ryan has helped doctors, celebrities, and athletes like Olympic champion Carly Patterson who lauded, "I am so happy I got to hear Ryan speak … it has stuck with me and I definitely want to make sure I am fueling myself with the right things!"
Ryan has even won international acclaim with awards in both chiropractic education and marketing for his ability to communicate and impact the masses. These awards include being a three time bronze Telly Award winner for outstanding achievement in patient education, two time Web Award winner for outstanding achievement in web marketing, and Mobile Web Award winner for outstanding achievement in mobile app design. He knows what it takes to succeed in the chiropractic industry, and loves sharing that knowledge with others so they can achieve their dreams too.
Still Unsure? We Provide Proven Practice Management Tools That Put Your Chiropractic Business On AutoPilot. Here's How:
Put your team on autopilot with our full online training program for every position taught by video webinars all under 20 minutes in length!
When it comes to screenings, internal events, or social media strategies, we'll show you the best ways to get noticed and increase your foot traffic!
Our proven system is designed to get your practice running smoother while helping take the weight off your shoulders.
Whether it's your 1st or 50th clinic , we know the secrets to helping you open with ease and to make sure you don't experience any wrong turns!
Who Benefits The Most From Our Practice Management Tools?
Doctors
We are here to allow you to be the doctor and not have to worry about all the annoying and redundant tasks of running a business.  Our Team Managers will help teach your team everything allowing you to focus on doing what you do best:  be the doctor.
Team Members
Being a chiropractic assistant can be challenging when you feel like you are just making everything up as you go .  Our system gives you everything you need including personal support that will give you the confidence to come to work each day knowing you got this! 
Office Managers
Being an Office Manager can be really daunting at times when you feel like you have to be everything to everyone.  Our Team Managers will work with you to take the pressure off and help support you in getting the best performance out of all of your team members!
Complete Solutions For
Growth.
Don't Just Take My Word For It…
Listen to other doctors just like you who can't practice without our chiropractic management tools!
 Wondering If This Is Just A Sales Pitch? Here Are The FAQs I Get A Lot:
But what about my technique?
In school you learned and fell in love with the chiropractic technique of your choice and we don't want to be the third wheel. So our training is solely focused on the business side of your practice and works with EVERY technique imaginable.
What If I Don't Like Change?
Nobody does. In fact, we know that change is the biggest hurdle you are going to face, but you can't keep doing what you're doing and expect different results. That being said, we believe in baby steps. So there's no need to fear that we are going to want to flip your practice upside down overnight.
Do You Work With Specialty Clinics?
In 40 years, we've seen it all and helped it all. There's no type of practice we can't help. Whether you prefer to focus on pediatrics, pregnant women, animals, fitness, sports, yoga, nutrition, or functional medicine, we will give you the advice you need to make your dream practice happen!
Do You Take A Percentage?
Most chiropractic coaching groups have moved to a percentage based fee based off your monthly collections. This is dishonest and unfair once you've reached your dreams. It's your business, no outside company should profit from your hard work. That's why we stand by our flat fee coaching rates.
How Much Does It Cost?
If you take us up on our free coaching call or system demo, you won't believe the offer we have for you! It's too good to be true! That being said, we have different flat rates based on your level of practice. But every office starts at just $199 per month.
What Makes Us Different?
First, we are the only chiropractic practice management company run by patients. This gives you a perspective that no other group offers. Second, we call ourselves Integrity for a reason. We take our name seriously and always do the right thing, no matter what.
Integrity keeps me motivated. They have pushed me far beyond what I would have done on my own. And we have a lot of beautiful growth to come! I love being a part of an organization who's goal is to get 80% of the population under chiropractic care!
We Have A Dream For Chiropractic Care.
We are in the business of helping chiropractic practices, like yours, but as Integrity Doctors, we choose to do more. As a part of all of our chiropractic coaching programs, we want you to not only share the word about the many benefits of chiropractic care, but to also build a stronger and healthier wellness community. We already know that chiropractic will forever change and improve the health and wellness of our patients, but it is simply not enough to just have a few patients. We need 80 percent of this country regularly utilizing chiropractic care! That's the dream! We are #AllOutFor80! As the world's largest, most successful team of chiropractic coaches, we educate other chiropractors on managing and growing a successful chiropractic practice. Contact the Integrity Doctors team to learn more, and to get started on your path to success!