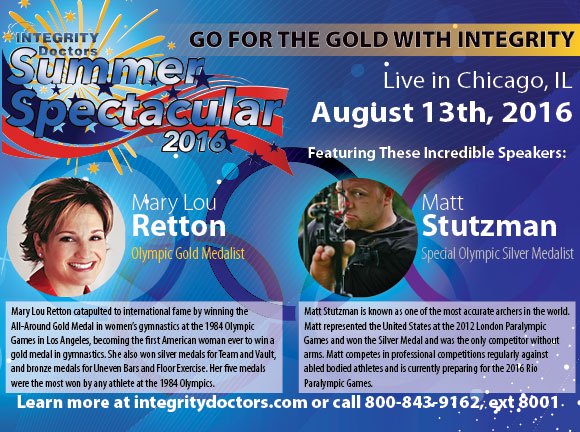 Announcing Summer Spectacular!
Avoid the summer slump and celebrate at this incredible event! Come dressed up as Team USA or your favorite Olympic sport! Bring signs, banners, decorate your tables, and let's celebrate Team USA together!
See And Meet Olympic Stars!
Experience the wonder of standing on the podium through the eyes of two incredible athletes that have been there and lived it. This is an opportunity you can't miss! Register now!
The Westin Lombard Yorktown Center
The Westin Lombard Yorktown Center
70 Yorktown Center
Lombard, IL 60148
888-627-9031
Registration:
8:00 am – 9:00 am
Hotel Room Rate:
Single $129, Double $129
Hotel Room Rate Cutoff Date:
July 29, 2016